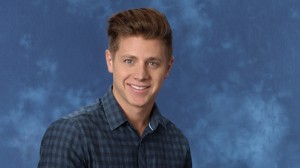 Here's the remaining boot list of this season of The Bachelorette. Reality Steve has spoiled everything that happens this season, up to the final three. While he isn't certain who goes home second and third (Arie or Sean), he does know for sure that Emily is now engaged to Jef. Scroll down to see who gets kicked week by week...
Episode 4: Bermuda (13 down to 10)
1-on-1: Doug. They go on a tour of the town St. George and visit King Square. Doug gets a rose.
Group Date: Boat racing date.
2-on-1: John and Nate. The three of them go cliff diving. Nate is eliminated.
Rose Ceremony Eliminations: Michael and Charlie. Nate was already eliminated on the 2-on-1.
Episode 5: England (10 to 8)
1-on-1: Sean. They go on a bus tour and have dinner at the Tower of London. Sean gets a rose.
Group Date: Eight guys rehearse a scene from "Romeo & Juliet". At the after party Emily blows up on Kalon and tells him to "Get the f*** out!" and he's eliminated.
1-on-1: Jef. He gets a rose.
Rose Ceremony Elimination: Alejandro. Kalon sent home on the group date.
Episode 6: Croatia (8 to 6)
1-on-1: Travis. Tour of Old Town Dubrovnik.
Group Date: Six guys and Emily watch an advance screening of "Brave" a new Pixar movie.
1-on-1: Ryan. Here's what's interesting: Only six guys made it to the next city of Prague and those are the six guys on the group date. So the two guys who got 1-on-1 dates, Travis and Ryan, are eliminated. Yet we know that on 1-on-1 dates, you either get a rose and you're safe or you're sent home. If they're both sent home on their dates, that means there would've been no rose ceremony in Croatia. However, on April 8th (when they were in Croatia) Mike Fleiss tweeted "Emily Maynard just delivered another Bachelorette first!" Then 5 minutes later tweeted "Turns out a rose is not always a rose." Could be that either Ryan or Travis got a rose on their 1-on-1 date, then when it came time for the rose ceremony, Emily took it back. In summary, Ryan and Travis were both sent home.
Episode 7: Prague, Czech Republic (6 to 4)
1-on-1: Arie. He gets a rose.
1-on-1: John. He didn't get a rose, but wasn't eliminated.
3-on-1: Doug, Sean and Chris. Doug is eliminated.
1-on-1: Jef. He gets a rose.
Rose Ceremony Elimination: John. Doug was already eliminated on the 3-on-1 date.
Episode 8: Hometowns (4 to 3)
-Chris
Chicago, IL
Had dinner with his Polish family
-Jef
St. George, Utah
. They had dinner at his ranch. His parents were not there, just married siblings. His parents are mission presidents for the Mormon Church and live in Columbia, SC.
-Arie
Scottsdale, AZ
He took her to his cart shop and took her on a test drive of his go kart.
-Sean
Dallas, TX
Had a family dinner with his niece and nephew in attendance.
Rose Ceremony Elimination: Chris.
Arie, Sean and Jef are the final three. Either Arie or Sean goes home after the overnight dates and the other is in the final two. Regardless, Emily ends up choosing Jef and they are now engaged. Are you happy with her decision? Would you have picked somebody else? Comment below & share your thoughts!